Code:
In Character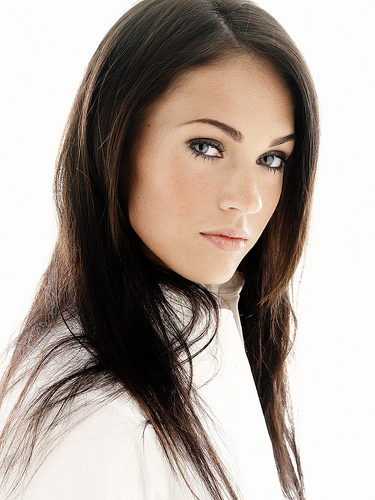 Not to big, not too small for the picture, thanks!
Name:
Lucy Astoria Green
Nicknames:
Lu, Lucky, Astoria
Gender:
Female
Year AND Age:
16 and 6
Preferred houses (state 2):
Ravenclaw
Birthday - Month/Day/Year:
Dec. 31st 1979
Blood Status:
Pure
Race: (vampire/werewolf, witch/wizard) (Choose one)
Witch

Height:
5'8
Hair:
Dark Brown
Eye color:
Sapphire Blue
Build:
Athletic
Other distinguishing features:
A few tattoo's here and there.
"We will laugh at gilded butterflies" on right scapula
"there
once was
a little
girl who
never knew
love until
a boy
broke her
HEART" on her left rib cage
Marlyn Monroe on her inner right forearm
crescent moon overlapping a five point star on right ankle
two waves entwined like a yin and yang symbol on her left wrist
and finally
black ink tattoo of the Chinese symbol of strength in calligraphy below hairline
Personality(one paragraph):
Lucy is a lot like her twin, yet at the same time very different. She is brave, yet she takes pride in her smarts. She likes to study and could spend all day in a library.
Skills
- Potions
- Astronomy
- Dark Arts
- History of Magic
- Playing Guitar and Piano
- Reading Minds
Weaknesses
- Family
- Love
- Boys
- Singing
- Drawing

Likes
- Astronomy
- Potions
- History of Magic
- Playing Guitar and Piano
- Rain
Dislikes
- Suck ups
- Sluts
- People who hurt her family
- Lord Voldemort
- Draco
Motto:
"It is our choices, Harry, that show what we truly are, far more than our abilities."
Family
Father:
Alair Green
Mother:
Almeda Greengrass Green
Brother:
Gerard and Gerald Green
Sisters:
Nicole, Susan, and Jade Green
History(two paragraph or more):
Susan Almeda Green was born Dec. 31st 1979 by Alair and Almeda Green. She had a very strong power, the ability to read the minds of others. She learned to control it at a young age, thus proving she was also very smart and learned at an extraordinary quick pace. She took pride in her intelligence and always made people who hurt her family feel stupid.
Lucy is the older twin sister of Susan Green, they are alike yet very different; and Lucy likes it that way. Lucy was surprisingly the quiet one in the family, she listened and did what she was told without complaint, unless of course it would do harm against others or hurt someone's feelings. She is very over-protective of her younger sibling Jade and always made sure to be there for her.
Short Role play(one paragraph):
Lucy smiled slightly as she watched her siblings play in the lake at their summer home. She quietly closed her book and watched as her brothers called her into the water. She threw off her over shirt and dove into the water and played along with her siblings.
Did you PM the admin the site password? (which Admin)
Jade Green