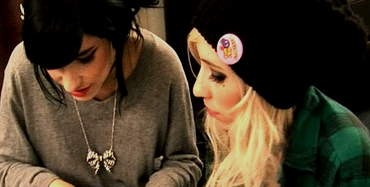 -----------------------------------------------------
Alexandra took a bottle of firewhiskey in her hands when it was
set in front of her. She dug in the pockets of her black jeans in
search of some money, when she found it she handed it to the
bartender and continued with her drink. X looked to her left when
someone sat down besides her. She flashed the wizard a smile,
"Hi. The name's X".
Alex twirled her first two fingers slowly, causing a pair of ice cubes
to lift from the cooler near bye. The ice cubes drifted slowly over to
Alexandra's drink until it landed with a
clink
in her whiskey.